We do not always do a lot of formal learning during the summer, but Independence Day is always a nice chance to review early American history. Yes, we did learn about it last year. But since learning is a Line upon Line process, we'll keep learning a little every year until my kids fly the nest.
Here are some free resources, websites, and places you can visit to learn about the Declaration of Independence in anticipation of the holiday.
Suggestions? If you have another place, site, or resource to add to this list, let me know and I'll add it.
If you are interested in more activities about American history, checkout my blog post series or buy the Brain Puzzler American Trivia game! It's not only about the Declaration of Independence but it does provide plenty of American history and geography trivia fun for kids.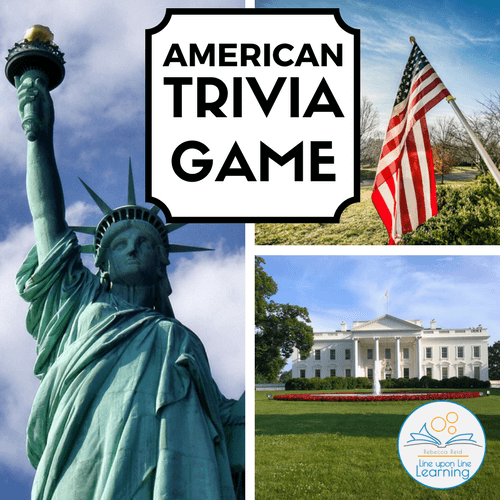 Like this post? Pin it for later!