Happy Independence Day to all of my readers in the USA!
Since today is the 238th anniversary of the adoption of the Declaration of Independence, I decided it was a great time to learn a little about the document itself.
My son is only 6, and yes, we did learn about it last year. But learning is a Line upon Line process, so we'll keep learning a little every year until he flies the nest.
Here are some free resources, websites, and places you can visit to learn about the Declaration of Independence.
Suggestions? If you have another place, site, or resource to add to this list, let me know and I'll add it.
Finally, for today only, download my Brain Puzzler American Trivia game! It's not only about the Declaration of Independence but it does provide plenty of American history and geography trivia fun for kids!
Get it today before the price goes back up!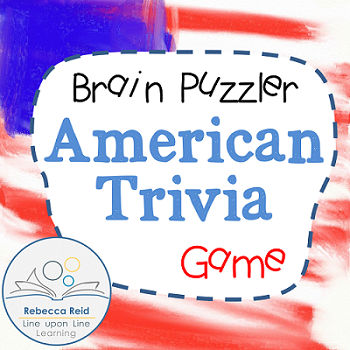 credit: www.istockphoto.com (affiliate link)