I love making book lists. As my daughter Strawberry is now gearing up to learning, I am thinking it is time to start thinking about organizing our reading topically. It's time to plan ahead a little bit. I am working on making a list of subjects to explore together.
Now don't get me wrong. I don't plan on making her sit down for seat work yet. I don't plan on doing much formal in general for her preschool years. For my son, I did send him to preschool. Since I have decided to homeschool Raisin, however, I am not certain formal preschool will be the decision we come to with Strawberry.
The ideas below, then, are just ideas to get me started as I begin planning for Strawberry's formative years. For each subject to explore listed below, I hope to develop a book list along with an activity list so that when we're ready to explore, we can do so. It will be as easy as putting a hold on library books to pick up for the next week!
I already have a gazillion ideas on which books to add to these categories. (I've added links when I posted about a subject.)
In no particular order, here are my ideas.
Space (sun and stars, the moon)
Clouds and the water cycle
Fairy tales
Folktales
Plants in general
Flowers
Trees
Family (relationships)
Growing up (learning things)
Local community helpers
Safety (fire, chemical, vehicles, etc.)
Groceries and cooking (where does food come from?)
Trains
Cars and trucks
Up in the air (airplanes, hot air balloons, birds)
Birthdays and babies
Fall harvests (apples, pumpkins, corn, etc)
Winter (hibernation)
Snowflakes
Dinosaurs and fossils
Antarctica and penguins
World cultures and continents (basic intro)
Australia and kangaroos
American symbols
Farm animals
Butterflies, bees, and other insects
Money fun (buying and selling, ownership)
Ocean animals
Africa and desert animals
Jungles and jungle animals
Ancient Egypt
Pond life (ducks, frogs)
Coral reef systems/animals
Travel
Earth science (rocks and volcanoes)
Human body (senses, muscles, bones)
Computers and electronics
I can't wait to get started on making these book and activity lists! When I've made a list for toddlers, I will come back here and update this list when I can.
What am I missing? I will add to this list. Which book lists would you be most interested in seeing first?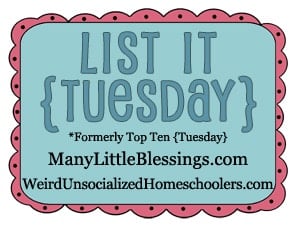 Do you want more ideas for teaching a toddler?