I have the wonderful opportunity to guest post on Minds in Bloom today, a wonderful education resource blog from Rachel Lynnette. I wrote about my journey toward liking poetry because, when I was younger, I seriously disliked it. Once I learned to just read it for enjoyment's sake, I've found I actually love it.  Since I've begun homeschooling  I've encountered many parents who say they don't want to "teach" poetry because they dislike it. This makes me sad. Go read some of my ideas for fostering a love of poetry here.
If you need some help loving poetry, download my list of favorite poems (Teachers Pay Teachers or in the VIP Resource Library). When possible, I've included a link to the poems online. Use this for your own poetry journey to enjoyment, or find a poem to read with your students.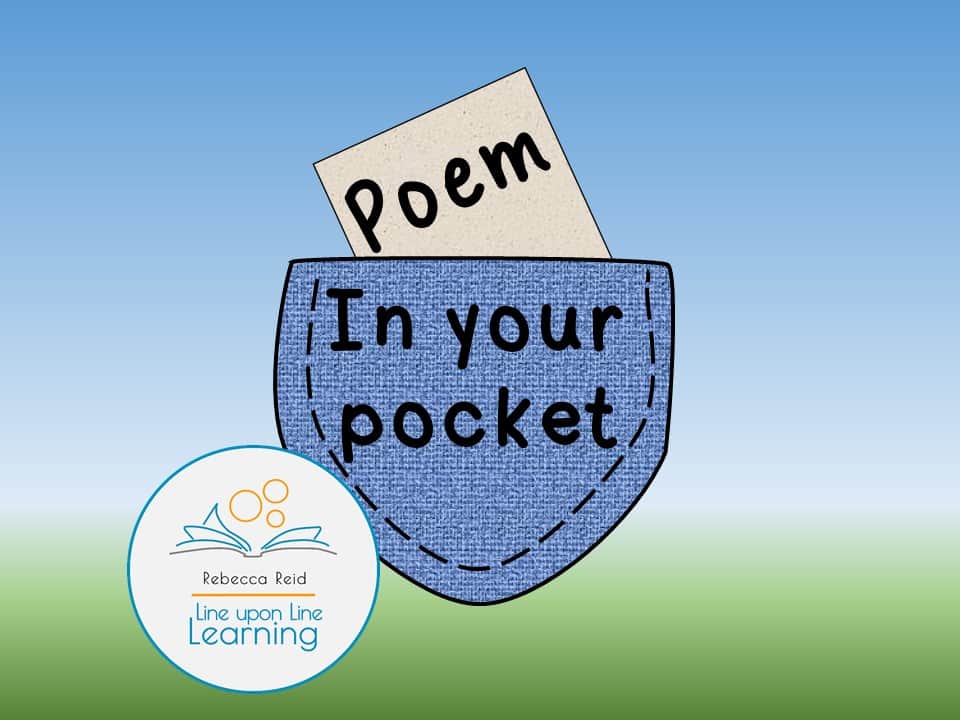 Speaking of poetry, today is Poem in Your Pocket Day! Are you ready? If not, I have a poem in your pocket FREEBIE for you to print. Let your elementary student choose their favorite poem and carry it with them today. Raisin will get to choose…as soon as he's awake! He's off in the Land of Nod still this morning….
Get Poem in Your Pocket when you sign up to be a VIP. It's in the VIP Resource Library.
I'm linking up with Lucky to Be in First with her Fabulous Freebies on the Fifteenth linky party! Even if you get here after Poetry in your Pocket day, you can still use the poems to foster a love of poetry with your students.