How do you find your groove in an unfamiliar kitchen? Even with most boxes unpacked, it is hard to get into cooking when you move in to a new place or visit somewhere. But there is one sure way to know that where we are is home: bake chocolate chip cookies.
Every family has their own recipe. Here is mine. It is adapted from the back of a generic bag of chocolate chips from my college days. It amazes me that the discount brand of chocolate chips was the most successful at discovering the best combination of fat, sugar, and chocolate. And yet, it is this recipe that is truly delicious.
I have made this recipe on many occasions: when I spent a summer in Bolivia during my college years, when my family moved to Australia, when we bought our first home, any time I crave them. It never fails to make where we are a familiar and friendly place. I think the recipe is truly the best chocolate chip cookie recipe out there.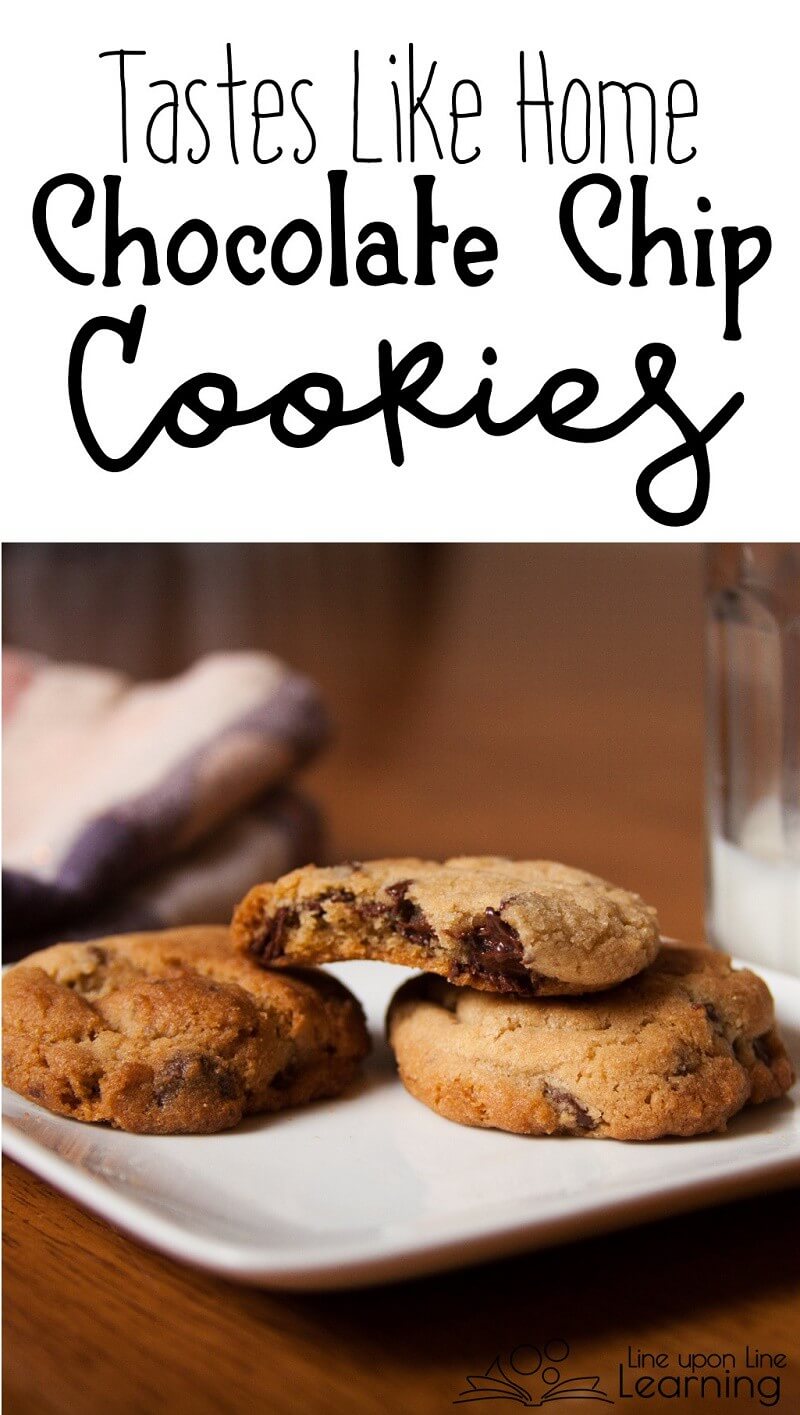 Have you heard the chocolate chip cookie song? Sing it as you dip your cookies in milk and eat them up!
Here is how I sang it as a kid:
When I die, I don't want wings,
a golden halo, or a harp that sings!
Give me a book, a fire, and someone who brings
me chocolate chip cookies all day.

Chocolate Chip cookies! I've gotta have more!
You can bake them in an oven, or buy them at the store.
But whatever you do, keep them coming to my door!
Chocolate chip cookies all day.
I found a YouTube recording of this song so you can hear the tune. Disclaimer: This version has a verse about liking the cookies more than pot, and some verses about women. I never heard those parts before! Maybe skip those parts when singing with the kids!
Tips for Baking Chocolate Chip Cookies
My son and I use our Kitchen Aid mixer to put all the ingredients together. We also use a 1-inch portion scoop to put the cookies on the baking sheet. This keeps the cookies all a consistent size. They are smaller than using a rounded tablespoon, and so we make 60-70 small cookies. I love the small cookies. The edges are slightly crunchy and the inside is still soft on that first night. Besides, with small cookies, I don't feel guilty about taking more than one!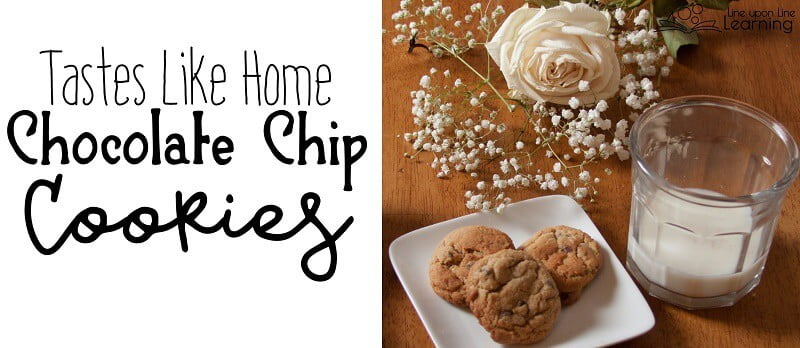 (After my last batch my husband asked why I stopped making them the larger size because they tasted better. Oh dear. Well, I can't keep everyone happy!
Here are other items in our kitchen for baking chocolate chip cookies.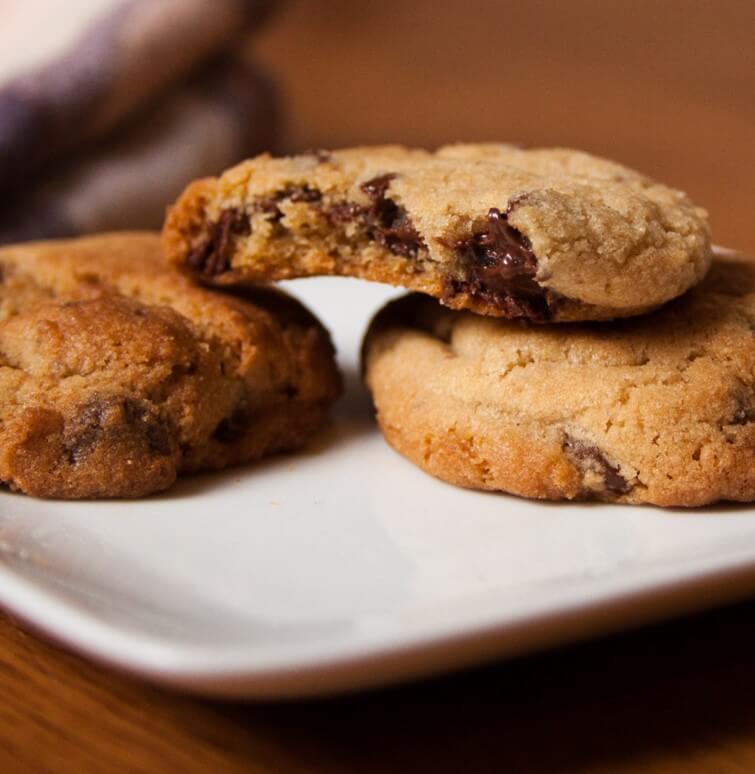 Chocolate Chip Cookies
These are the perfect combination of sugar, fat, and chocolate!
Ingredients
1

cup

butter

½

cup

sugar

white

¾

cup

brown sugar

packed

2

tsp

vanilla

extract

1

each

egg

2 ¼

cup

flour

1

tsp

baking soda

½

tsp

salt

2

cup

chocolate chips

(estimate and add what you want!)
Instructions
Preheat oven to 375 F (190 C). In a large mixing bowl, cream butter and sugars together until fluffy. Then, add vanilla and egg. Beat well.

Add the flour, baking soda, and salt to the creamed mixture, one cup at a time.

Add chocolate chips. Mix well.
Notes
I like to use a 1-inch portion scoop to get consistent 2-inch cookies. With a 1-inch scoop, I usually get 60-70 smaller cookies.