I've long thought there has been a major lack of simple American History overviews for the elementary homeschool crowd. Kids need hands-on activities to engage them, and they need a program based in engaging texts or living stories to keep them interested in the subject. In my series, 10 Days of Early American History for Elementary Kids, I'll share some learning and activity ideas for teaching about American History from the Native Americans until James Madison.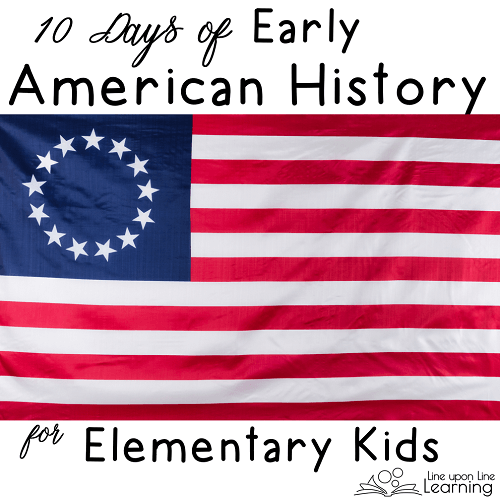 I've been working so hard on getting together an amazing American History curriculum for my co-op class this year. This week, I'll begin sharing some of these book lists and lesson plans about American History!
The following is the beginning for a tentative schedule for a basic American history year using mostly living history books and some interactive projects and ideas that I've found. I hope to finish up and send you the first nine lessons in the next two weeks. Then, I'll be back with more in a month or so!
How does this sound to you for a start to learning about American History? Are you as excited as I am to get started?
But my homeschooling ideas are not all! This July, I'll be joining other bloggers in the Homeschool Blogging Network in a 10 Days of Tips for Homeschool Moms. The Homeschool Bloggers Network has come together to share 10 Days of Tips for Homeschool Moms.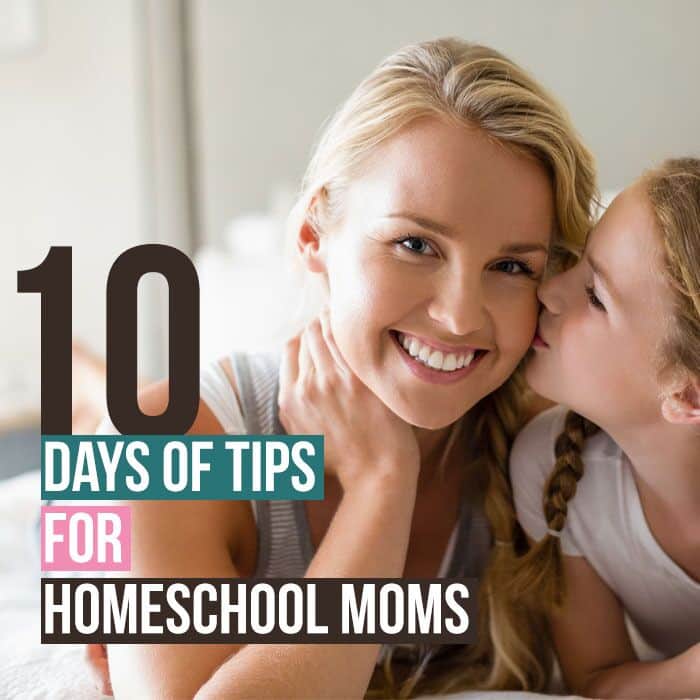 American History for Elementary, Part 2
An Optional Lesson: to be determined
Lesson 10: Jacksonian America and the Trail of Tears
Lesson 11: Westward Ho!
Lesson 12: The Problem of Slavery and the Underground Railroad
Lesson 13: Abraham Lincoln and the Civil War
Lesson 14: Reconstruction & Indian Uprisings
Lesson 15: Industrialization and New Inventions
Lesson 16: Issues at the Turn of the Century
Lesson 17: A Nation of Immigrants
Lesson 18: American and a World at War
American History for Elementary, Part 3
Lesson 19: The Great Depression and FDR's Alphabet Soup
Lesson 20: World War II and an Era of Change
Lesson 21: The Fight for Civil Rights
Lesson 22: The Cold War and the Space Race
Conclusions:  Looking to the Future